Ohio Dept of Health along with Ohio Dept of Education has released
*Symptoms Guidelines- CLICK HERE to know when to keep your child at home and when they can return to school.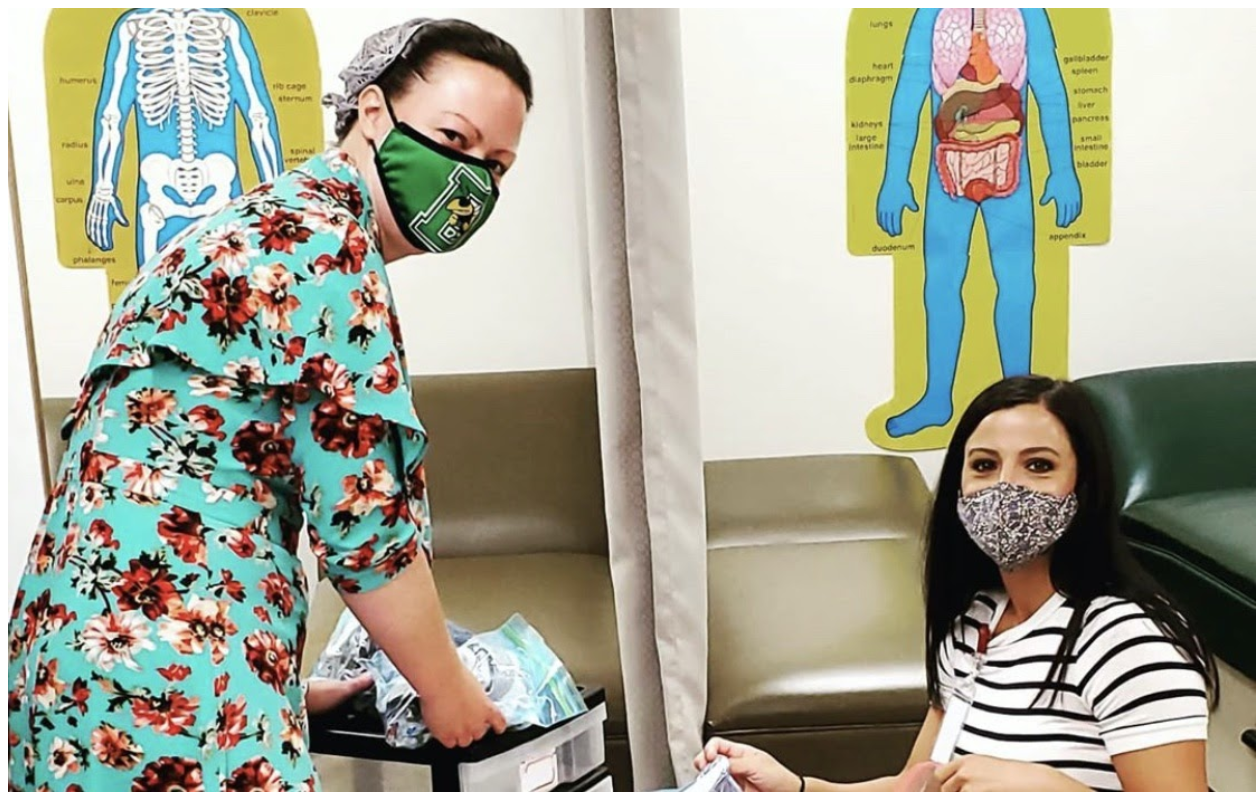 Welcome to the Bethel Local Schools Clinic where our goal is to provide a safe, healthy learning environment, and keep our students in the class for optimal learning. You and your children mean the world to us so be assured that we are taking every precaution to stay safe as we reopen and throughout the year.
Greetings from your nurses! The clinic is staffed by two nurses that share the position and responsibilities. Generally, only one of us will be attending the clinic each day. The clinic serves students K-12. We are here to provide care for students with ongoing medical conditions, administer medications as needed, care for injuries or illnesses that arise during the school day, provide teaching/education to students and staff as needed, and to promote wellness and good health habits. We also complete the vision and hearing screenings for the school and make sure all immunizations are complete and recorded. Our goal is to keep our students and staff safe and healthy and that each one that enters our school would feel our care for them.

Tricia Moore
Tricia attended K-12 at Bethel Local Schools and graduated with the Class of '97. After High School, she attended Edison State Community College and obtained an Associate Degree of Nursing. She worked at Kettering Medical Center for one year, two and a half years at Dr. Ewig's Oral and Maxillofacial Surgery office, and approximately 12 years at Child and Adolescent Specialty Care before finding her way to the Bethel Clinic. Tricia subbed for a year in the clinic before taking the part time position in 2015. She has really enjoyed working with children and adolescents from the Bethel community and is amazed at how many students are the children/family of Bethel classmates! She enjoys building trust and relationships with the students and parents as she cares for them. She also loves watching the children grow and mature from our little ones that come in Kindergarten to our Seniors. In her free time, she loves to cook/bake, read, bike, go hiking, and spend time with her family and friends. Favorite destinations with her family are Seabrook Island, SC and going to the lakes in KY and TN.
Contact Information
937-845-9414
MooreT@blsk12.org
Heather Kemper
Heather attended K-12 at Indian Lake Local Schools and graduated with the Class of '06. After high school, she attended Miami University of Ohio, where she obtained her Associate Degree in Nursing in 2009. She worked at Atrium Medical Center in the Cardiovascular Intensive Care Unit for three years, and then held a seven year position at Grandview Medical Center in their Medical Intensive Care Unit. She obtained her Bachelor's Degree in Nursing from Ohio University in 2017. This will be Heather's first year working for Bethel Local Schools and providing nursing services to our students in the clinic. Heather has a passion for taking care of others, and making them feel safe and comforted. She enjoys building communication and trusting relationships with children and families, as each student's care is always a top priority. Heather loves the small town pride and sense of community surrounding Bethel schools, and she is excited to be a part of our team and traditions. In her free time, she loves to spend time with her family, such as bike rides, hiking at surrounding metroparks, going to the zoo, and many indoor activities such as Get Air, or Scene 75. One of her favorite things is home décor, where you may find her frequenting the sections at Marshalls, TJ Maxx and Home Goods.
Contact Information
937-845-9414
kemperh@blsk12.org