KEEP MOVING FORWARD! #MLKJ #BethelLegacy #OneBethel

REMINDER: No School TOMORROW ~ Martin Luther King Jr. Day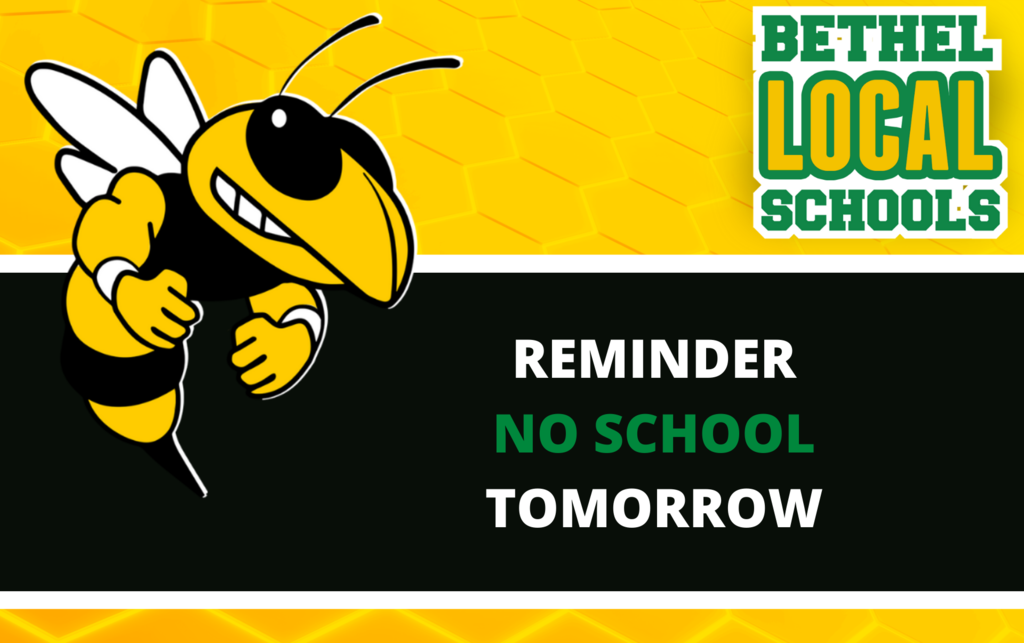 Lots of updates in this week's January 15th edition to help you stay informed: -- Elementary Score Prediction Winners --MS Picture Retake Date --HS Auditions for Spring Musical Showcase Bethel Elementary School Update-->
https://5il.co/om69
Bethel Middle School Update -->
https://5il.co/oo9z
Bethel High School Update -->
https://5il.co/om6q

As we close out the end of the semester, we thank you for your continued support and efforts to #beesafe by masking up and following distancing guidelines. Here is this week's COVID update:
https://5il.co/ont9​
#BethelLegacy #OneBethel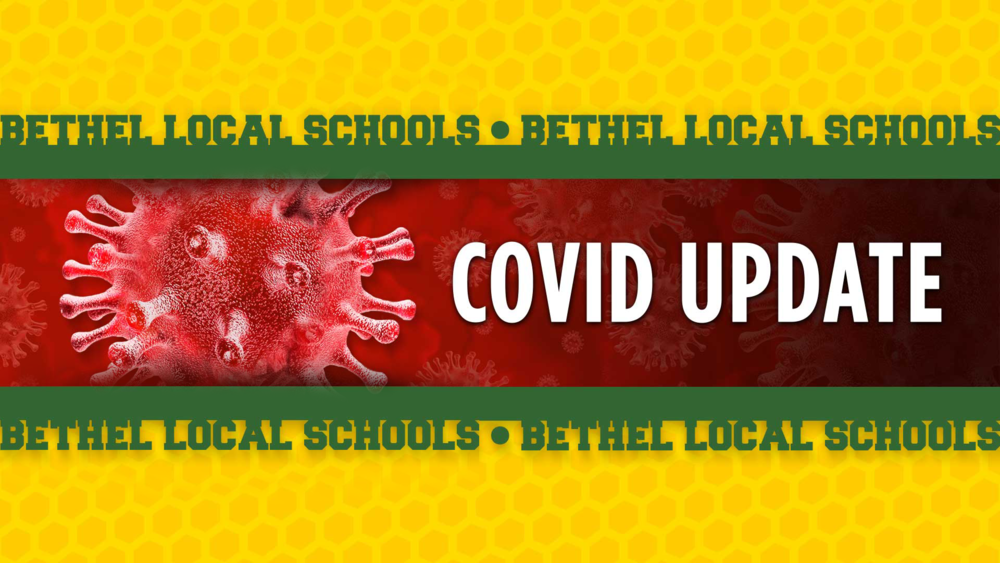 Miami County Dept of Health released updated quarantine guidelines today, reflecting Ohio's newest updates made earlier this week. You can access the full release here:
https://5il.co/omq8
A brief excerpt from Miami Co's newly released guidelines: "Due to recent updates to the school quarantine from Ohio Department of Health, if your child has been identified as a close contact to someone that tested positive for Covid-19 in their classroom or bus and both parties were wearing masks, your child may continue to attend in-person school as long as they remain symptom free and wear face masks that covers their nose and mouth at all times. If the exposure occurred at lunch or during a class where masks were not being worn, your child will not be able to attend in person school and will have to complete a quarantine period at home."

REMINDER: No School Tomorrow ~ January 15th

Monday night Bethel's BOE approved the 2021-2022 District Calendar. It is now available on our website under District Documents. To access directly, CLICK HERE ----->
https://5il.co/ok00
Good morning and welcome to "Wellness Wednesday" from your schools' SEAC (Social Emotional Awareness Counselors) Team. Check out the news feed! Today's Topic: Controlling the Uncontrollable #bethellegacy#onebethel#wellnesswednesday#lifecontrol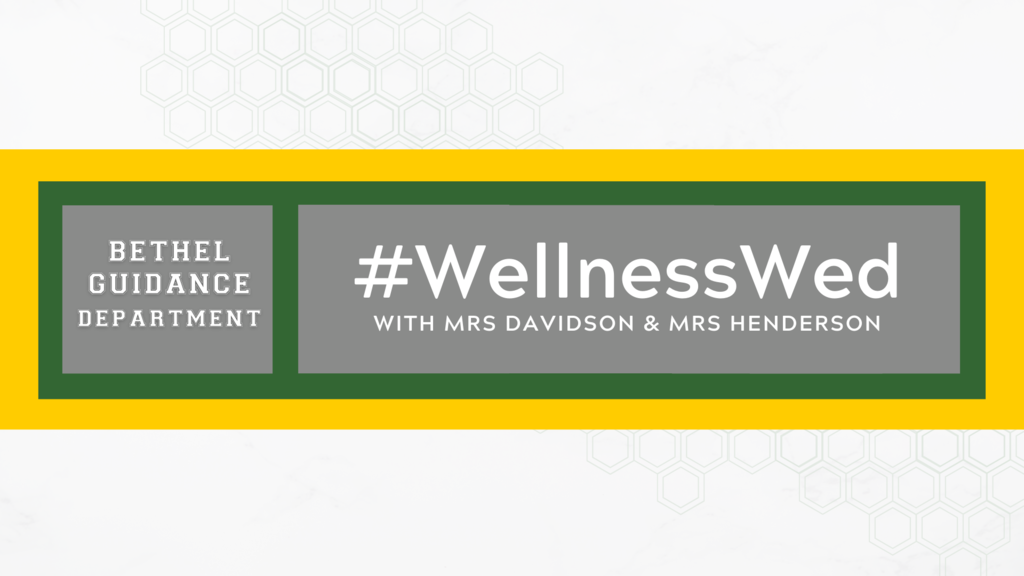 The Ohio Dept of Health updated the quarantine guidelines. Official updates are linked below. If you have any questions you can contact the Miami Co Dept of Health or Ohio Dept of Health. CLICK HERE--->
https://5il.co/og0w

HAPPY NEW YEAR! We're back to school and routines are in full swing which means the COVID weekly updates are back. Here is last week's report. Thank you for your patience!
https://5il.co/ofwb

#MrFirksMotivationalMoment ⁠ ⁠ How are your percentages?⁠ ⁠ #BethelLegacy #OneBethel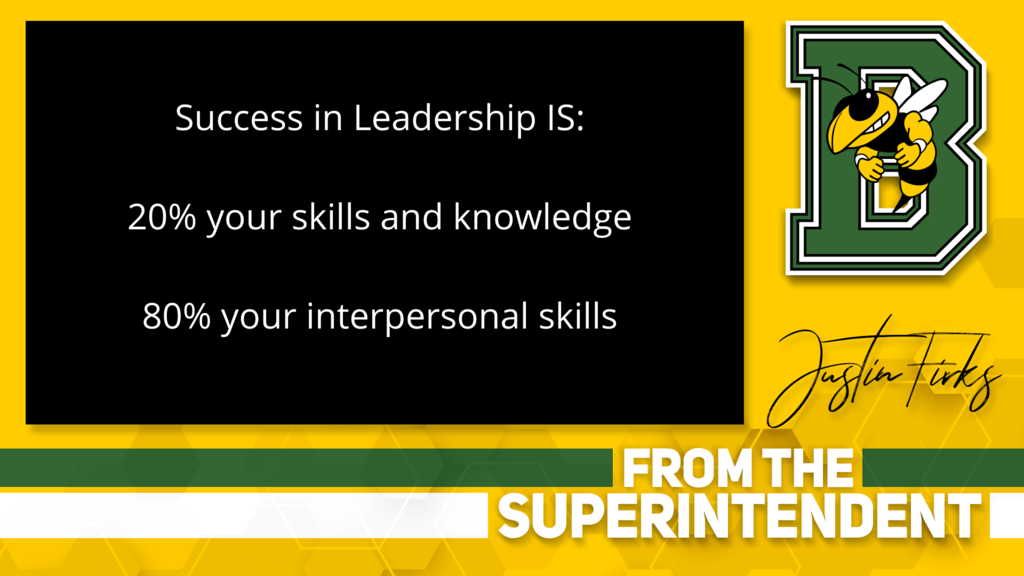 Check out some of the highlights in this week's January 8th edition to stay informed: -- Elementary OSU Theme Day --MS Update on DC Trip --HS Apply to MVCTC programs Bethel Elementary School Update-->
https://5il.co/of3p
Bethel Middle School Update -->
https://5il.co/of3n
Bethel High School Update -->
https://5il.co/of3o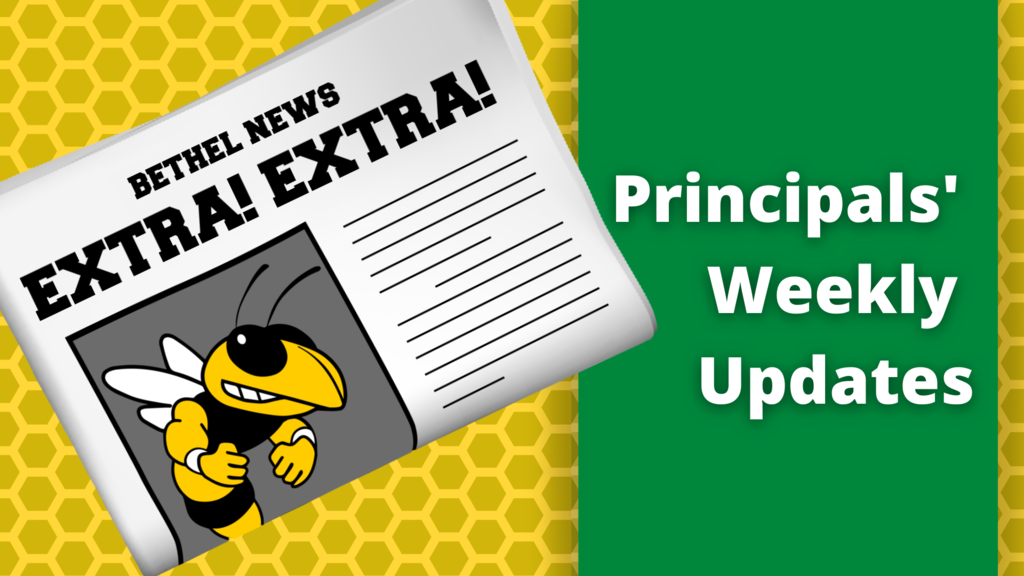 Happy School Resource Office Day to our very own SRO Elizabeth McGuire! Thank you ~ Have a great day! #BethelLegacy #OneBethel

As we kick off 2021, we wanted to share this testing reminder. Specifically Juniors will be testing (ASVAB) Jan 12th, 2021 Click here for District Schedule-->
https://5il.co/mh3h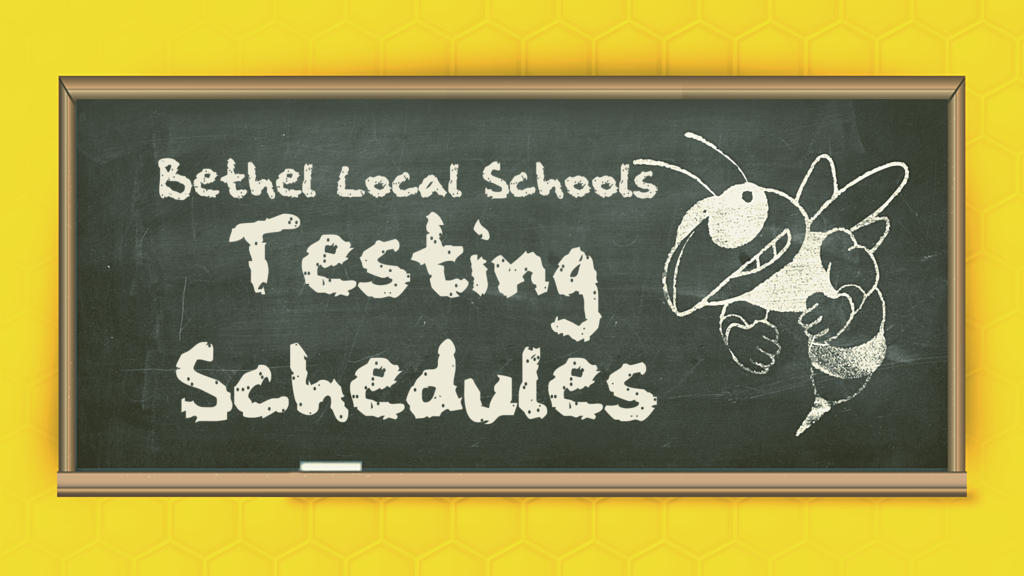 At the start of the academic year Mr Swope sent out a message to his staff reminding them what they are capable of and to always choose to see the glass as #halffull Ms Lindsay was inspired to use this for one of her art classes! On the last day before winter break Ms Lindsay's Art class did a special presentation for Mr Swope. Each student had written a message regarding 2020 & read it to Mr Swope. Each student thanking him for his part in making this school year possible and sharing heartfelt sentiments. In doing this project they were reminded of what they were grateful for. Each student had decorated a glass and put their letter in their uniquely designed glass and presented them to Mr Swope. Each glass can be a reminder to choose your perspective! Today our students & staff start off 2021 together, each one has the choice of how they will see this new year. May we all choose to see the glass half full! #BethelLegacy #OneBethel #perspective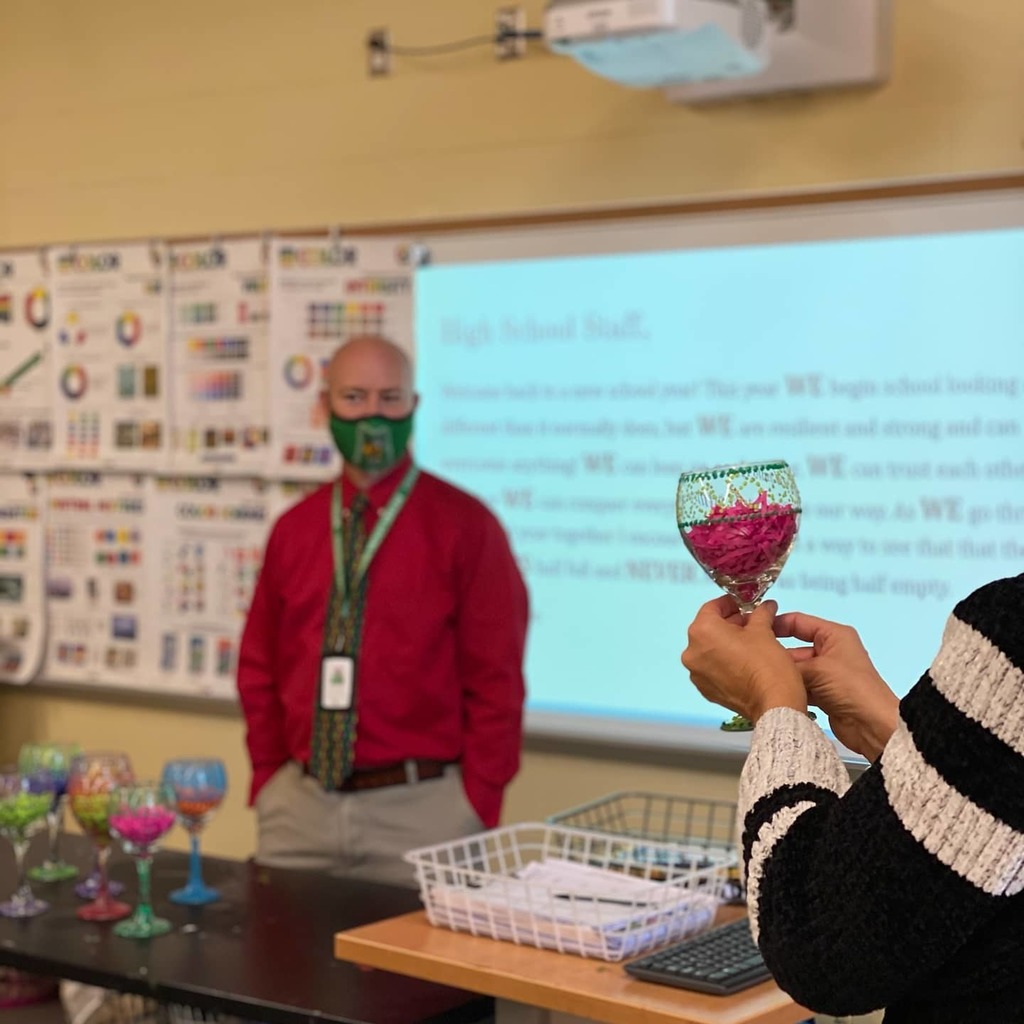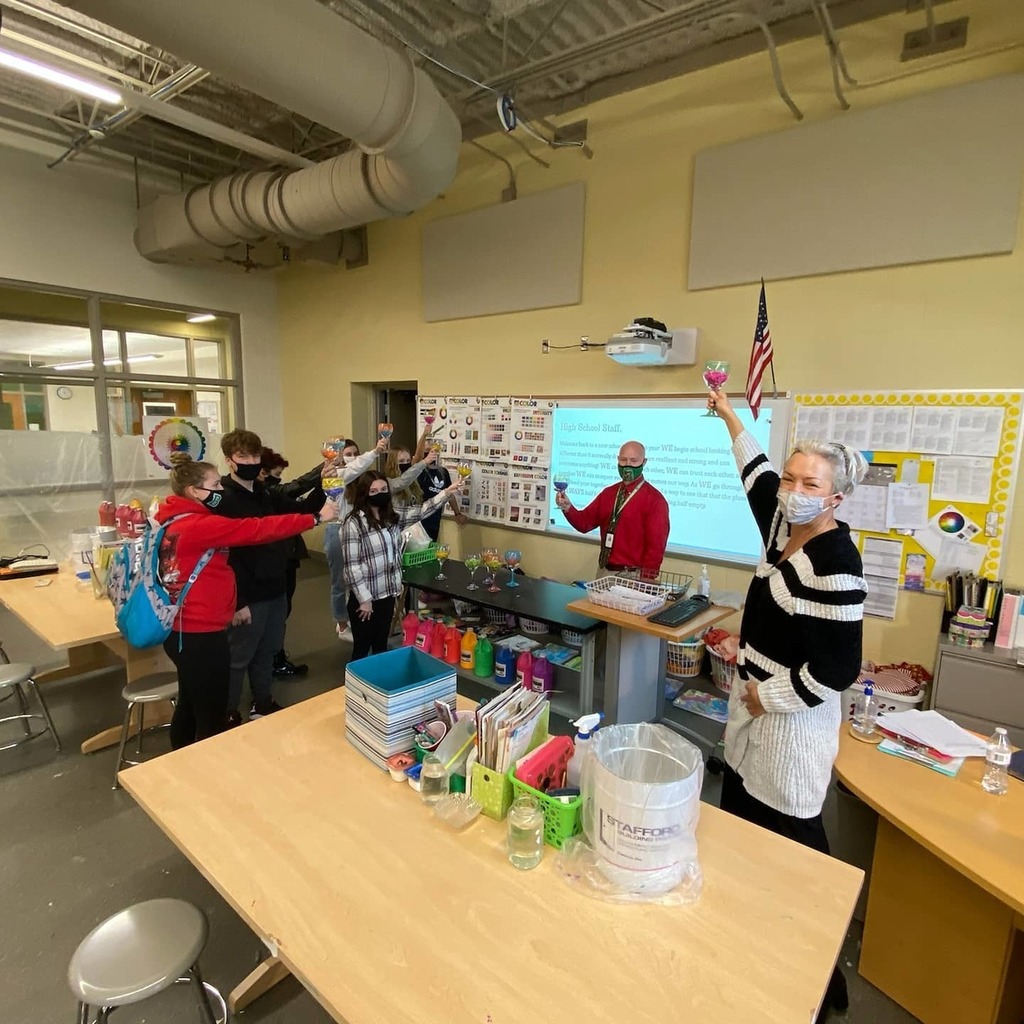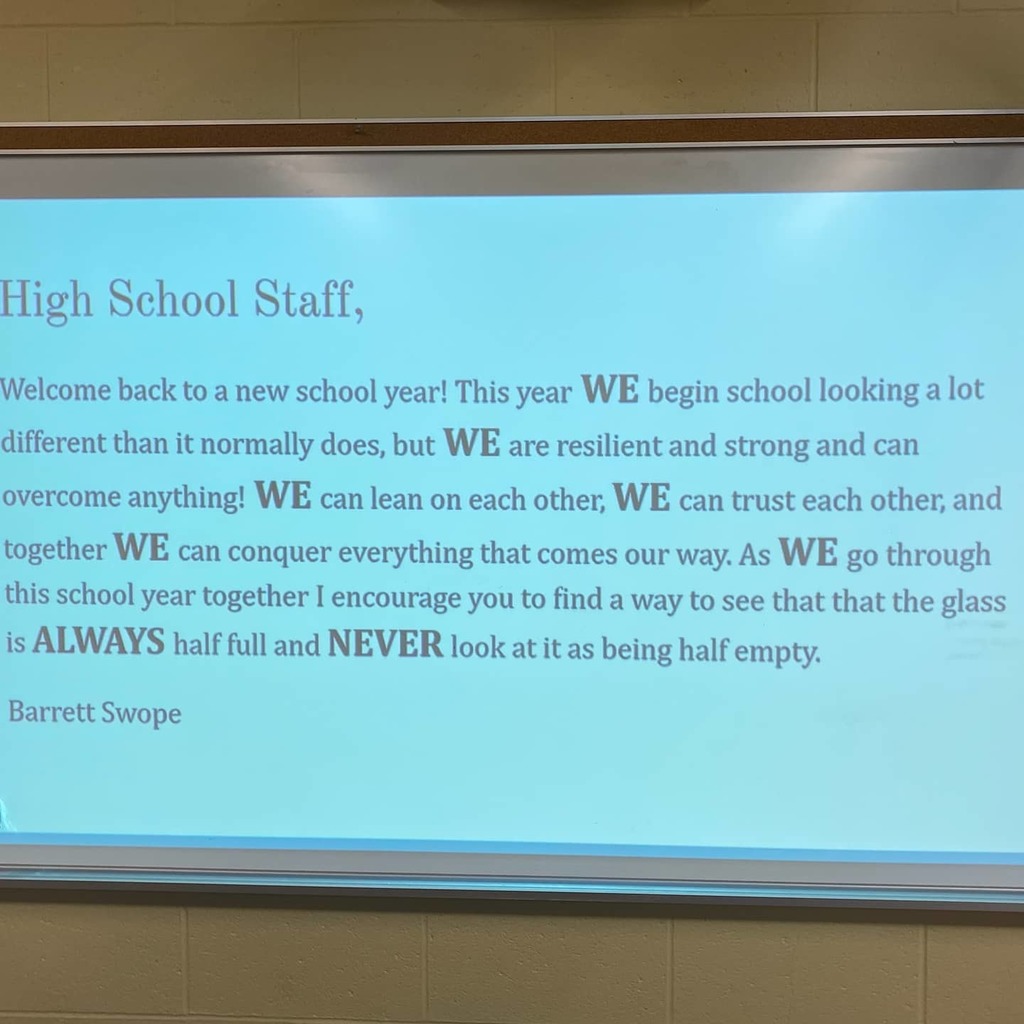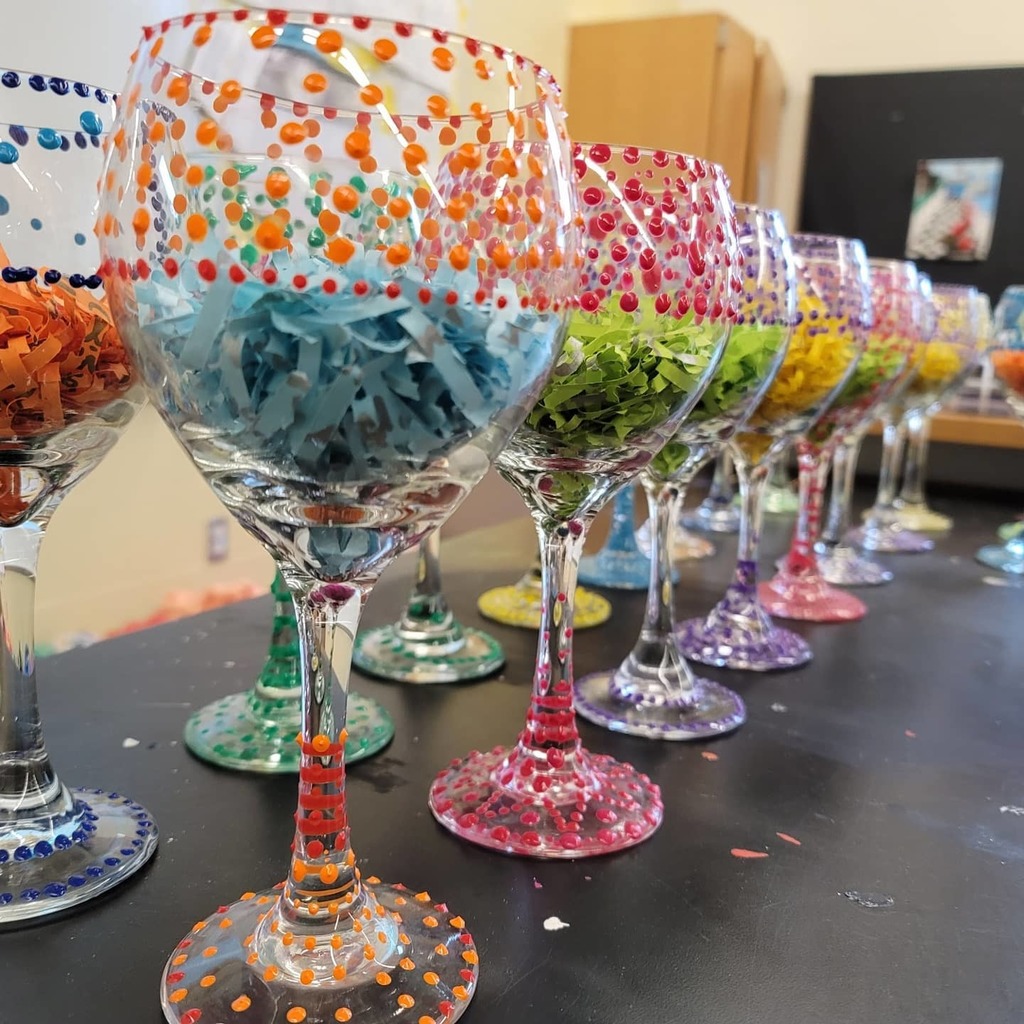 REMINDER: School Resumes Tomorrow!!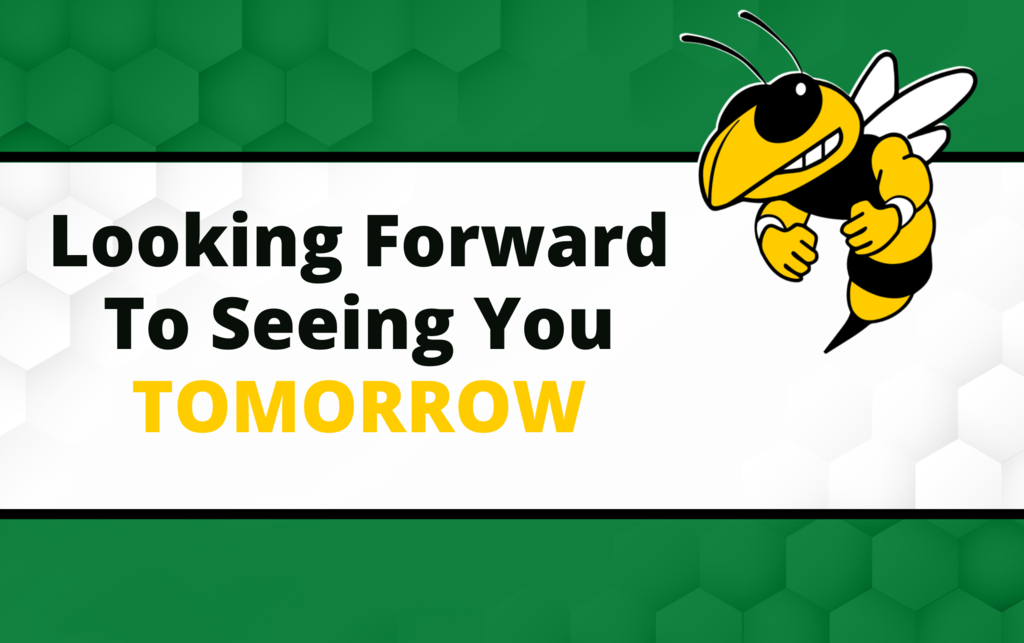 It's Monday and you know what that means... Time for a #MrFirksMotivationalMoment #BethelLegacy #Onebethel

REMINDER: No School TOMORROW ~ Educational Progress Day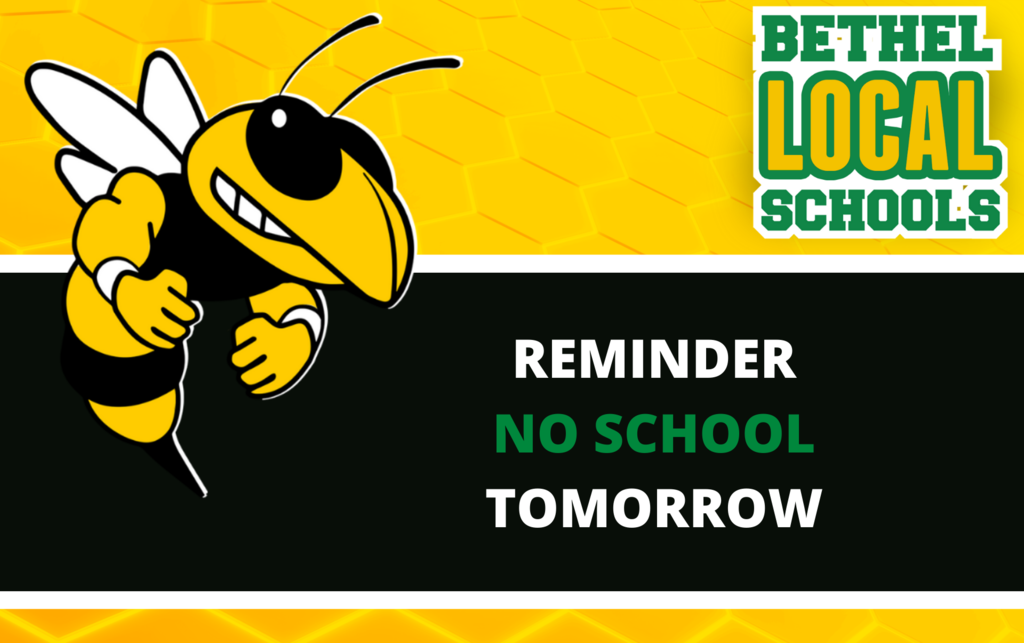 Good morning and welcome to "Wellness Wednesday" from your schools' SEAC (Social Emotional Awareness Counselors) Team. Check out the news feed! Today's Topic: Creative free or low cost ways to have fun over break! #bethellegacy#onebethel#wellnesswednesday#funthings