The National Honor Society will be having inductions this Sunday, December 4th, in Bethel Hall at 3:00pm! If you'd like to join us virtually, the entire ceremony will be streamed to our YouTube Channel, available thorough this link:
https://youtu.be/zmaaCqCHEk8
#BethelLegacy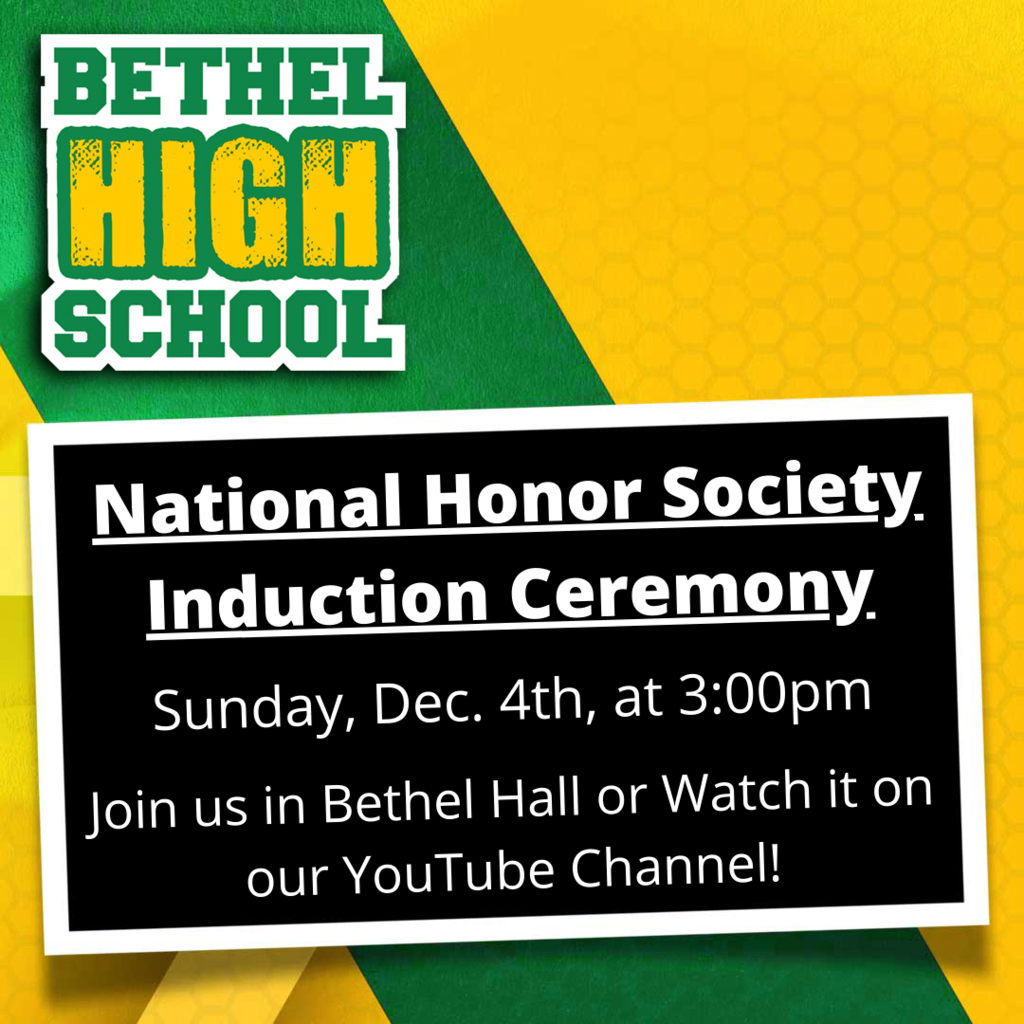 Next week is Holiday Spirit Week here at Bethel High School! The themes are as follows: Monday (12/5): Holiday PJ's Tuesday (12/6): Ski Lodge Wednesday (12/7): Christmas Hats & Socks Day Thursday (12/8): Christmas Character Day Friday (12/9): Red & Green #BethelLegacy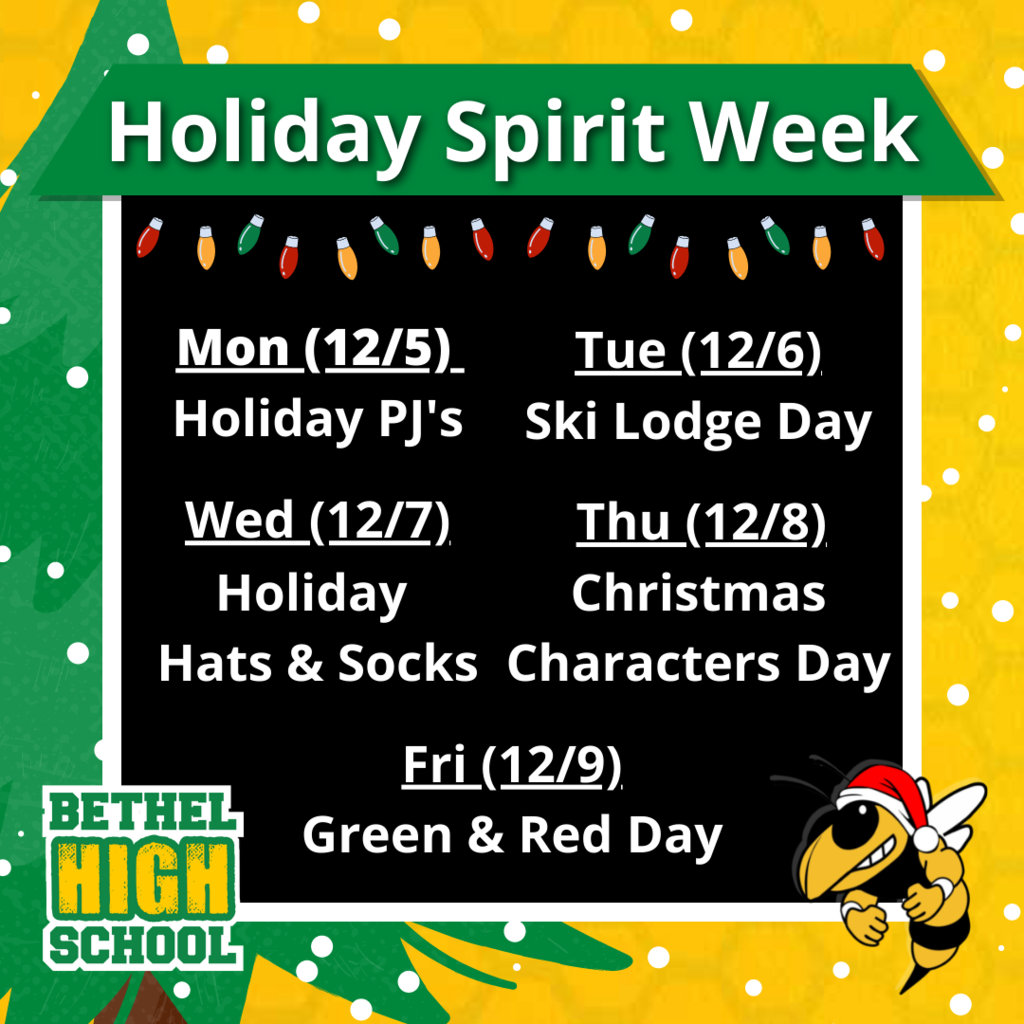 Congratulations to our November students of the month from Y5's, kindergarten, and 1st grade. They were selected by their teachers for showing gratitude. Keep up the great work! #K5hive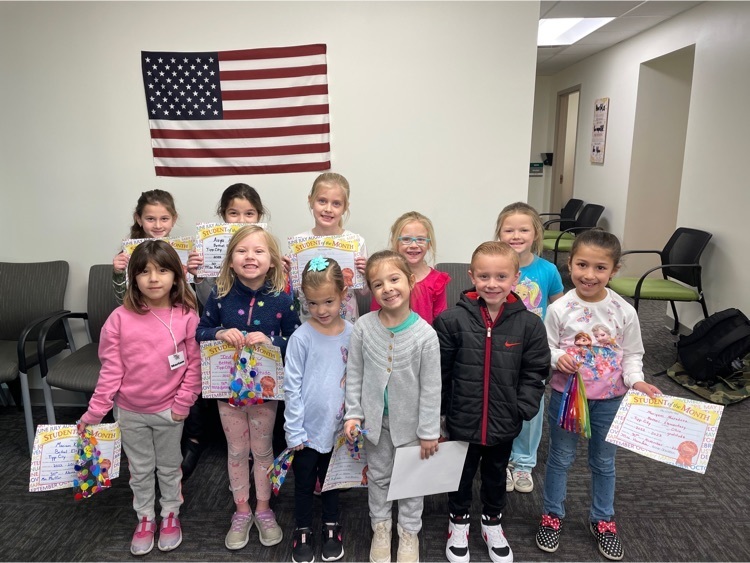 Congratulations to our lunch with Liz winners for this week. #K5hive #OneBethel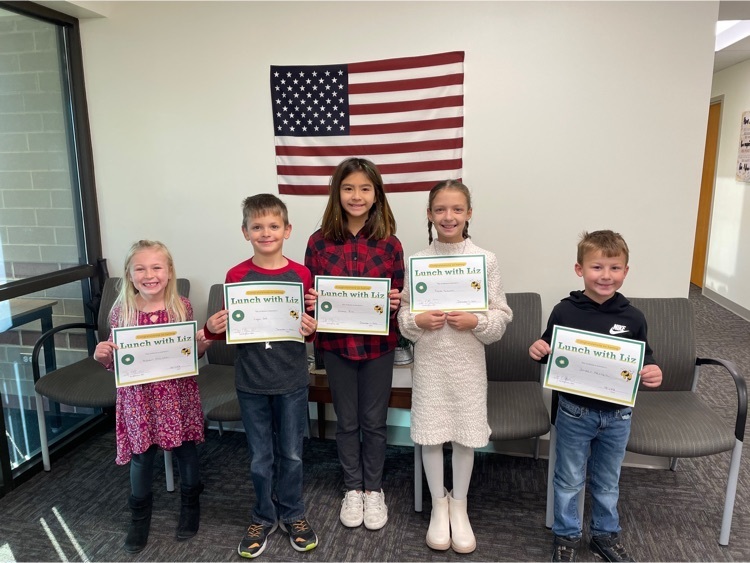 Congratulations to our Bee 3 prize winners for the week!

Mrs. Brewer's English class chose books yesterday in the "Don't Judge a Book by its Cover" drawing. For their final novel choice, the students had to choose a book based on 3 tag lines. They will have to make a trailer for this book for their semester exam! #BethelLegacy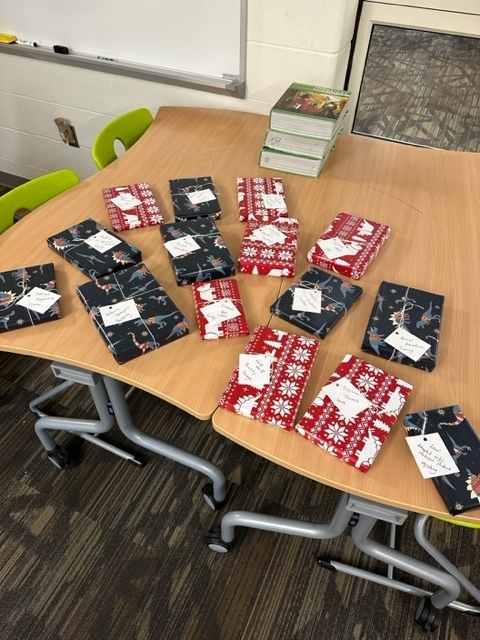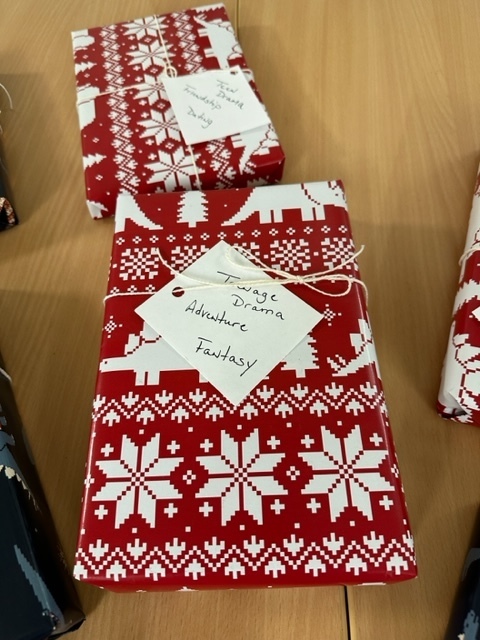 Students have been working hard on individualized iReady lessons to improve their reading and math skills, including these 1st graders who have earned a reward for meeting their first goal! #K5hive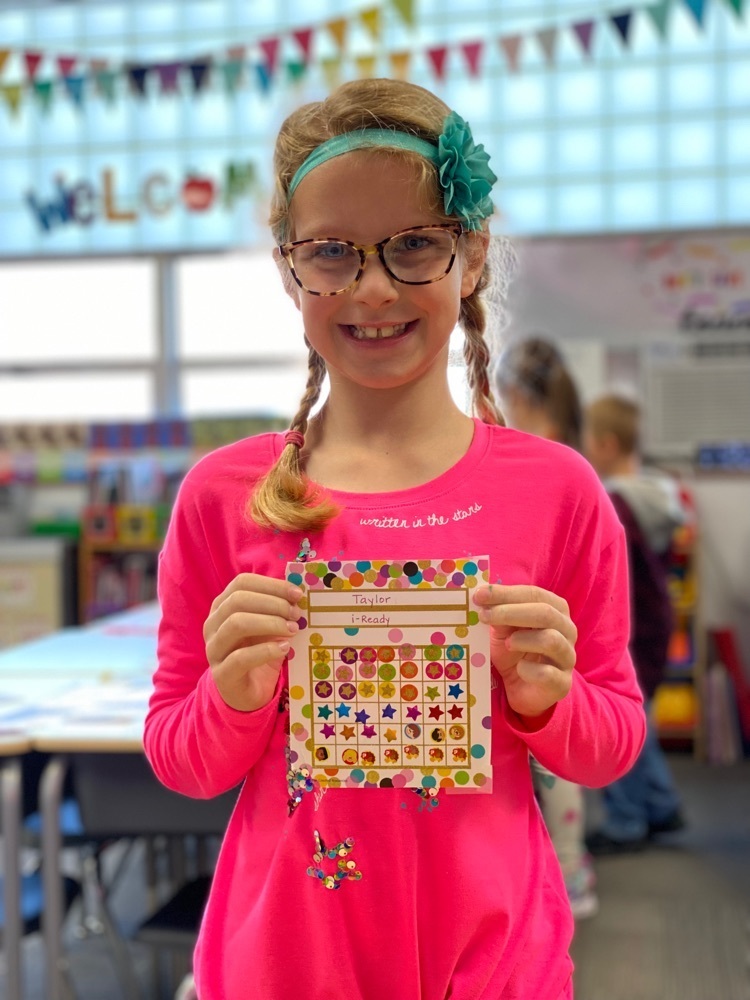 Students are working toward earning at least three B3 slips for quarter 2. In order to earn a B3 slip, students must show they are respectful, responsible, and ready to learn. Our goal is for 100% of our K-5 students to succeed in earning three B3 slips, and those who do will earn the reward of a dessert bar and getting to choose their seat at lunch, within their grade level, on January 20th. We hope you will assist in rewarding our students by donating dessert items. We appreciate all of your support in making our PBIS initiative possible for our elementary students. If you would like to donate a dessert item, please sign up through this link:
https://bit.ly/Q2_PBIS
#BethelLegacy
🚨 EXTENDED REGISTRATION!!🚨 We extended registration for tomorrows Elks National Hoop Shoot Qualifier through midnight tonight! Click link for info to register your 8-13 year old for chance to qualify to next weeks competition at Miami East!
https://tinyurl.com/3msnzc7z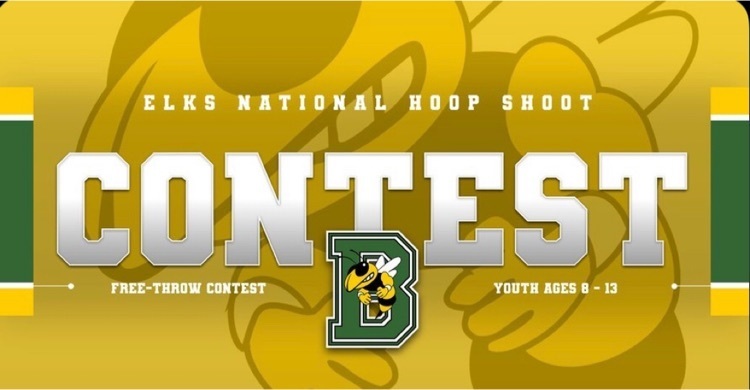 At Bethel Local Schools we are thankful for our amazing students, staff, and community. From our Bethel family to yours, Happy Thanksgiving! #BethelLegacy

Reminder! As the weather and temperature start getting colder, please make sure to bring your Chromebook inside each night, and not leave them outside or in the car. Freezing temperatures can cause the screen to freeze and crack, causing the Chromebook to require a screen replacement. Damaged Chromebooks will be subject to a replacement fee. #BethelLegacy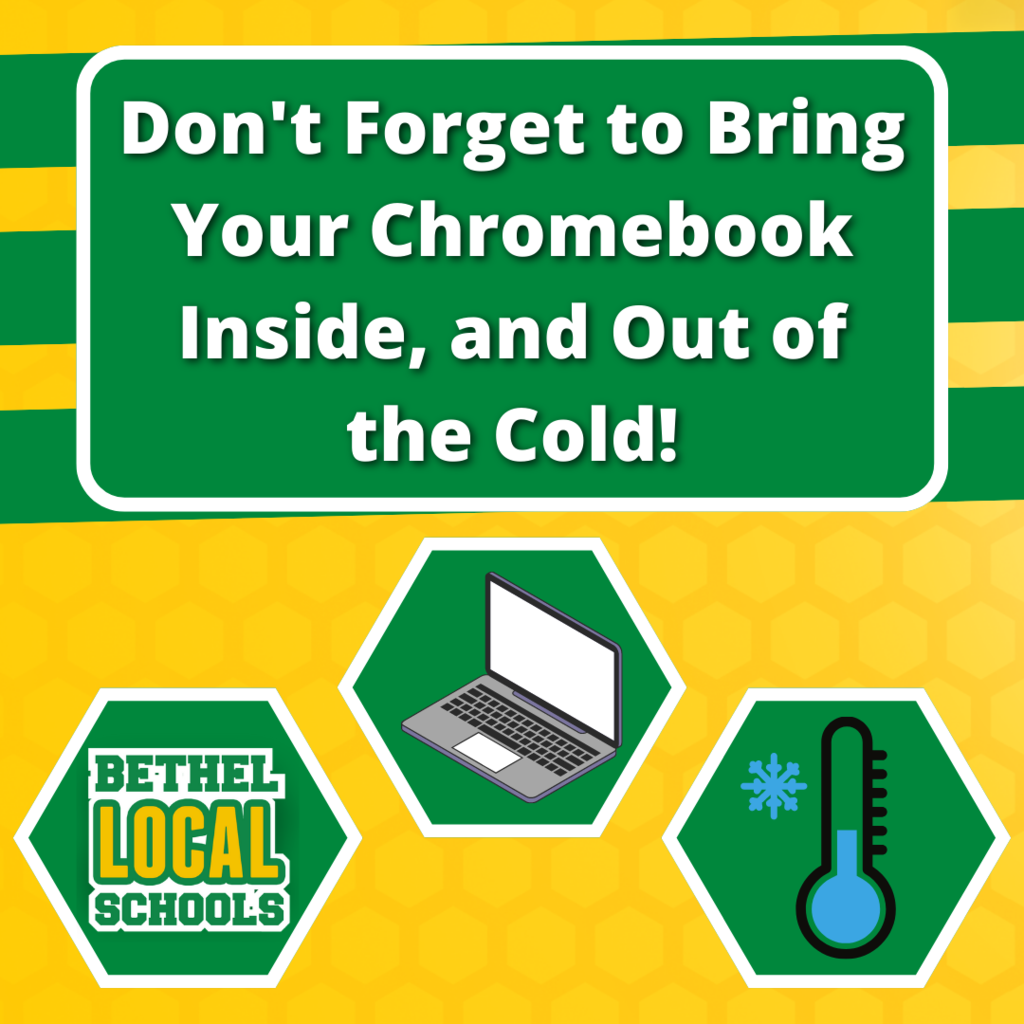 Attention Parents: Please make sure your contact information is up-to-date in FinalForms! Bethel Local Schools will be transitioning from One Call Now to Thrillshare as our method for contacting guardians in the event of delays, closings, and emergencies. This new system will eliminate the need for parents to sign up for a notification system, and will pull guardian contact information from Progressbook. We apologize for any confusion caused by our previous post. Parent/Student contact information is automatically pulled from FinalForms into Progressbook. So, all you need to do is make sure your FinalForms information is correct, and you'll be good to go! The Parent login can be found on our website, located through this link:
https://www.bethelk12.org/page/final-forms
We will continue to keep you informed in the coming weeks on when we will make the switch, and what you can expect from the new system! #BethelLegacy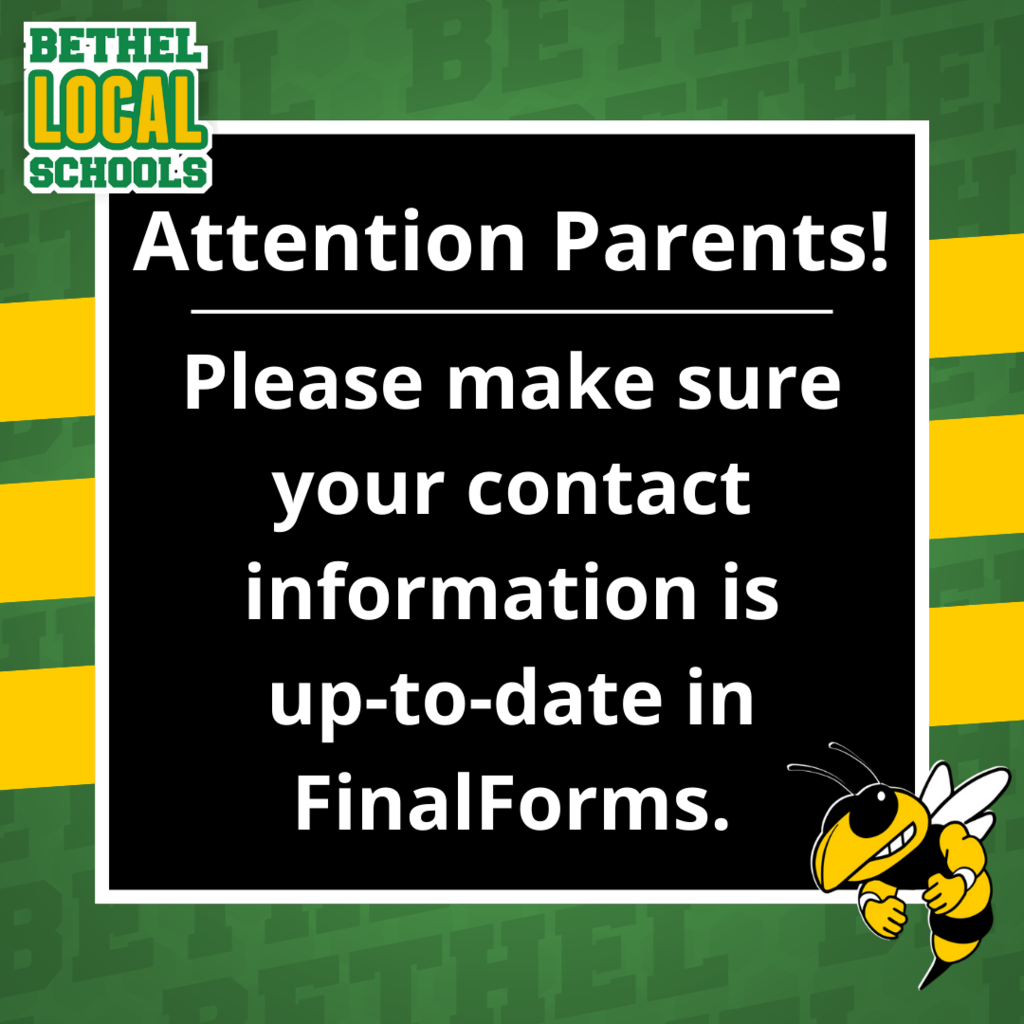 🚨LIVE STREAM OPTION!🚨 Due to inconsistencies with NFHS Network, we will stream Winter Athletic events on the District YouTube Channel for FREE! Games played in The Hive will be available to watch LIVE! at
https://youtube.com/@thebethelbees
**HS events only!**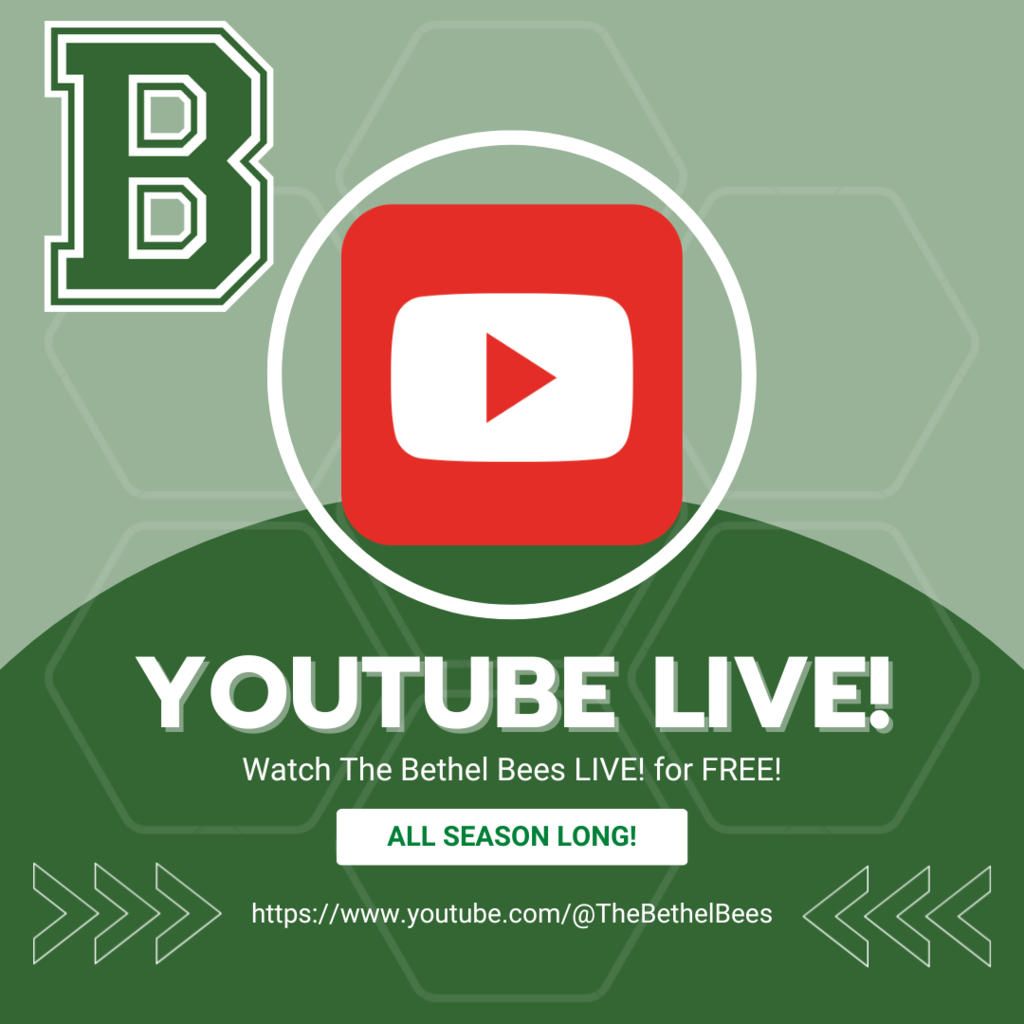 MVCTC Parents: Buses will still run students from Bethel to the Career Technology Center, and back, on Monday (11/21) and Tuesday (11/22); however buses will not be running the other routes. Students who attend the CTC will need to supply their own transportation to Bethel in the morning, and will need to be picked up at the end of the day. The bus to the CTC will leave Bethel at 7:25am, and students will return at approximately 3:00pm. We appreciate your patience and understanding.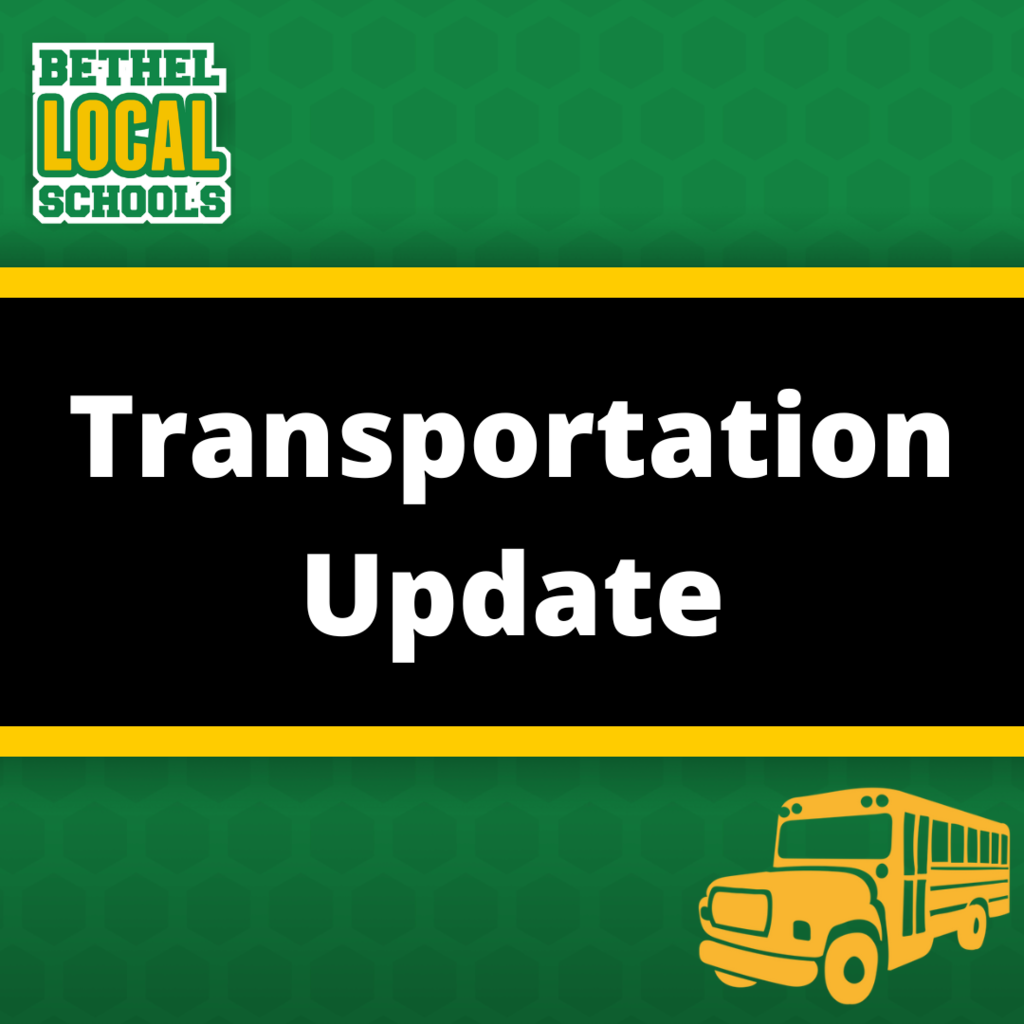 Bethel Local Schools will be closed Monday (11/21) and Tuesday (11/22) due to an overwhelming number of teacher absences caused by illness, and our inability to cover their classes. There are currently 18 teachers who have requested substitutes, with only 3 being picked up by substitutes. We appreciate your patience and understanding.

3rd graders in Ms. Nicodemus' class playing rectangle rumble and practicing area. #K5hive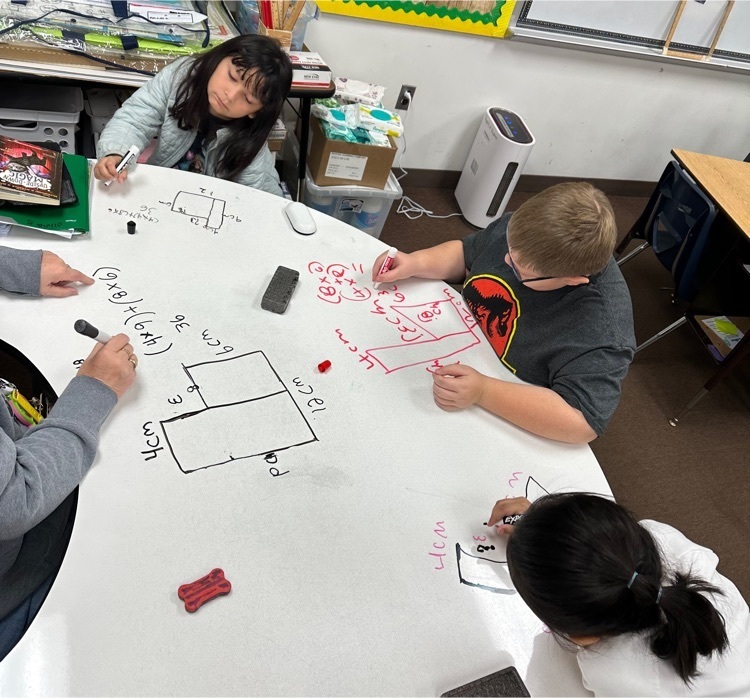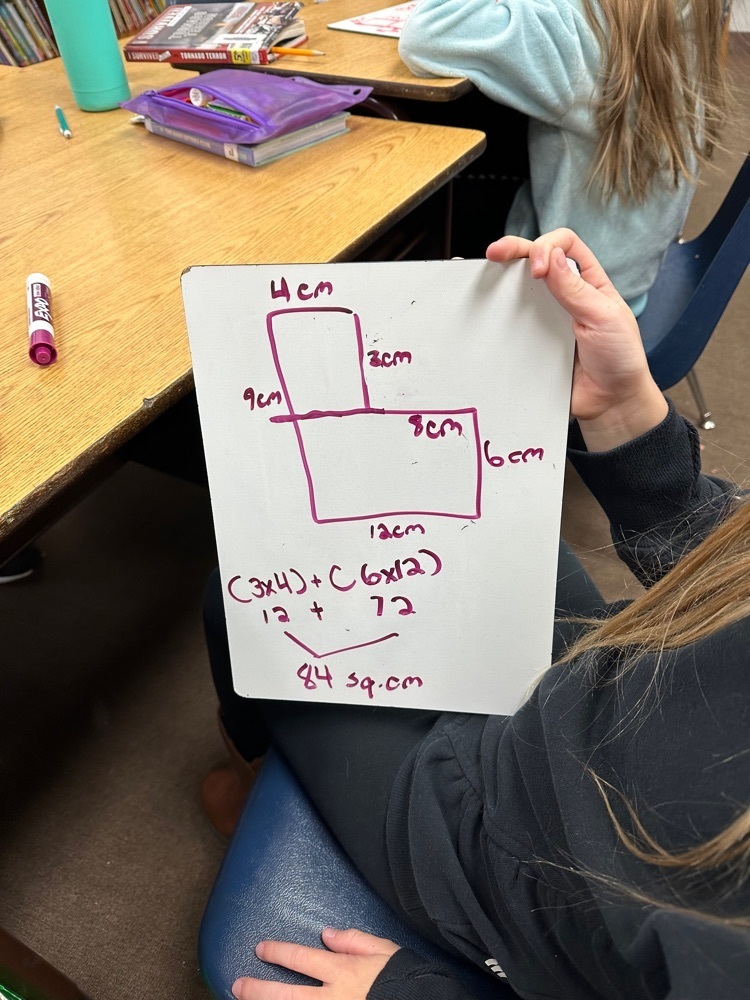 CONGRATULATIONS COACH ELAM! Tonight, Bethel grad and member of the '01 State Championship team, Danny Elam III, earned his first career varsity victory as Head Coach for the Lady Bees! Friday, November 18, 2022 Bethel Bees 37 Jackson Center Tigers 27 #BethelLegacy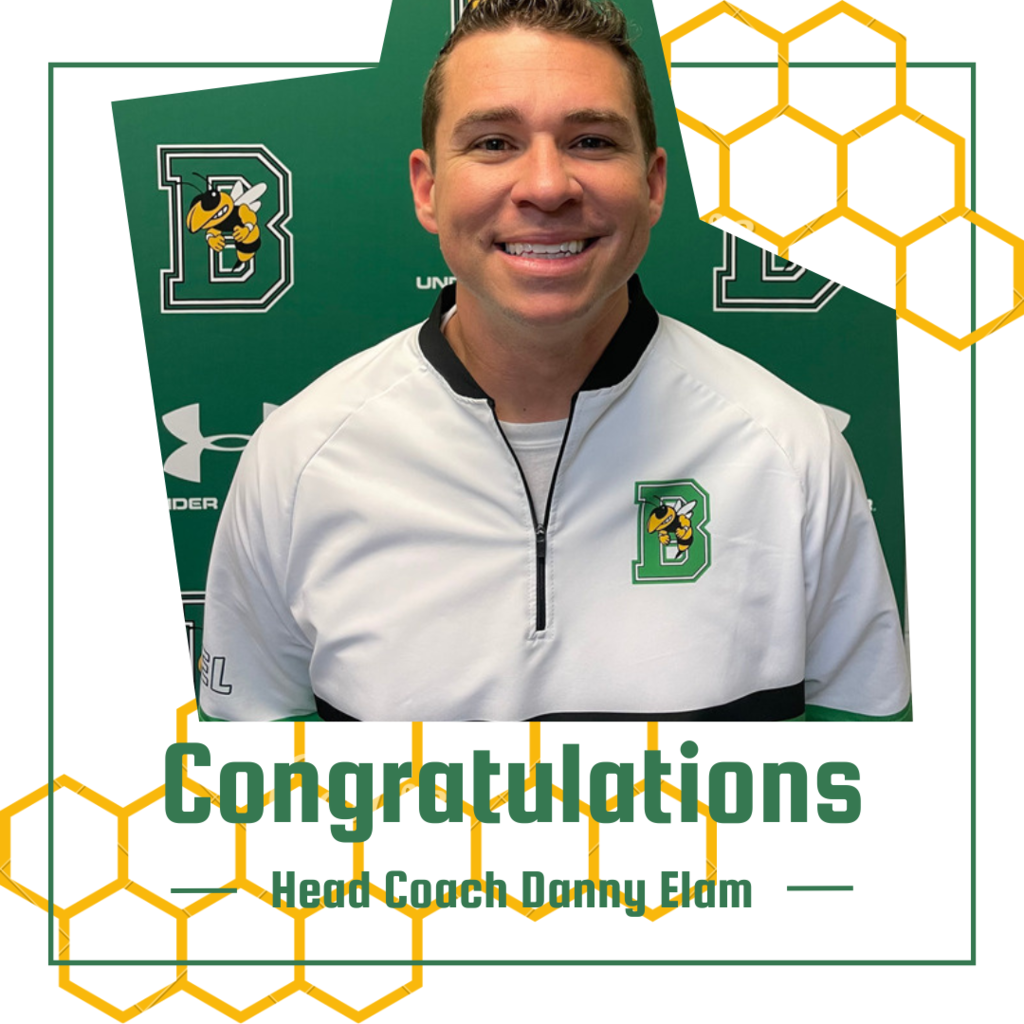 Bethel Middle Schools is getting ready to kick off our food drive! The food drive will run from December 1st through 15th, with food being donated to Bethel Hope. Items will be collected in students homerooms, and the homeroom with the most items donated in each grade will receive donuts and a homework pass! For more information on the food drive and items needed, please visit this link:
https://5il.co/1l0q0
#BethelLegacy