NO SCHOOL TOMORROW ~ SPRING BREAK March 22-26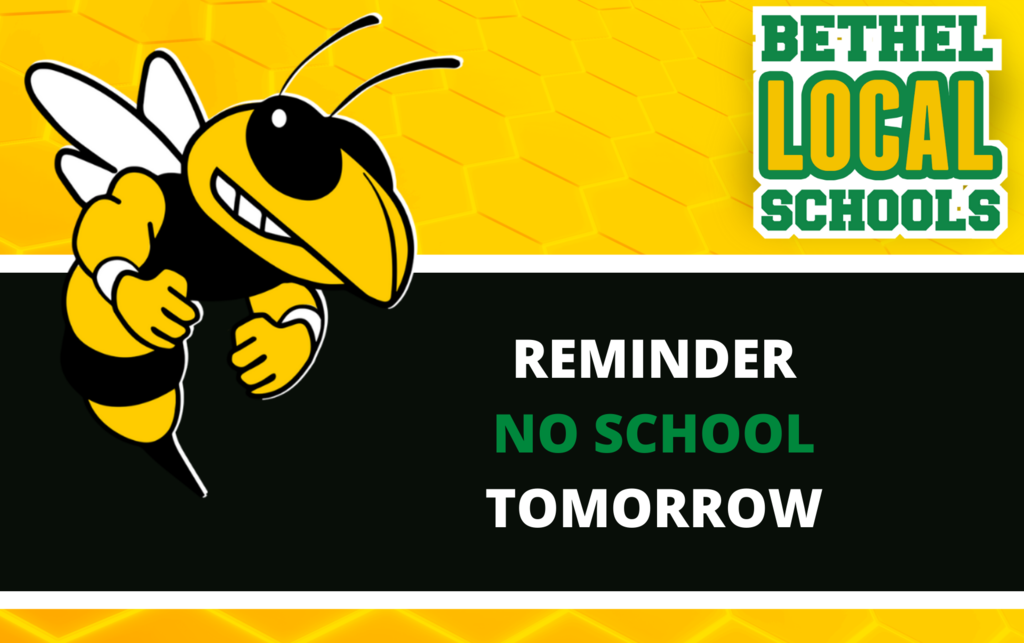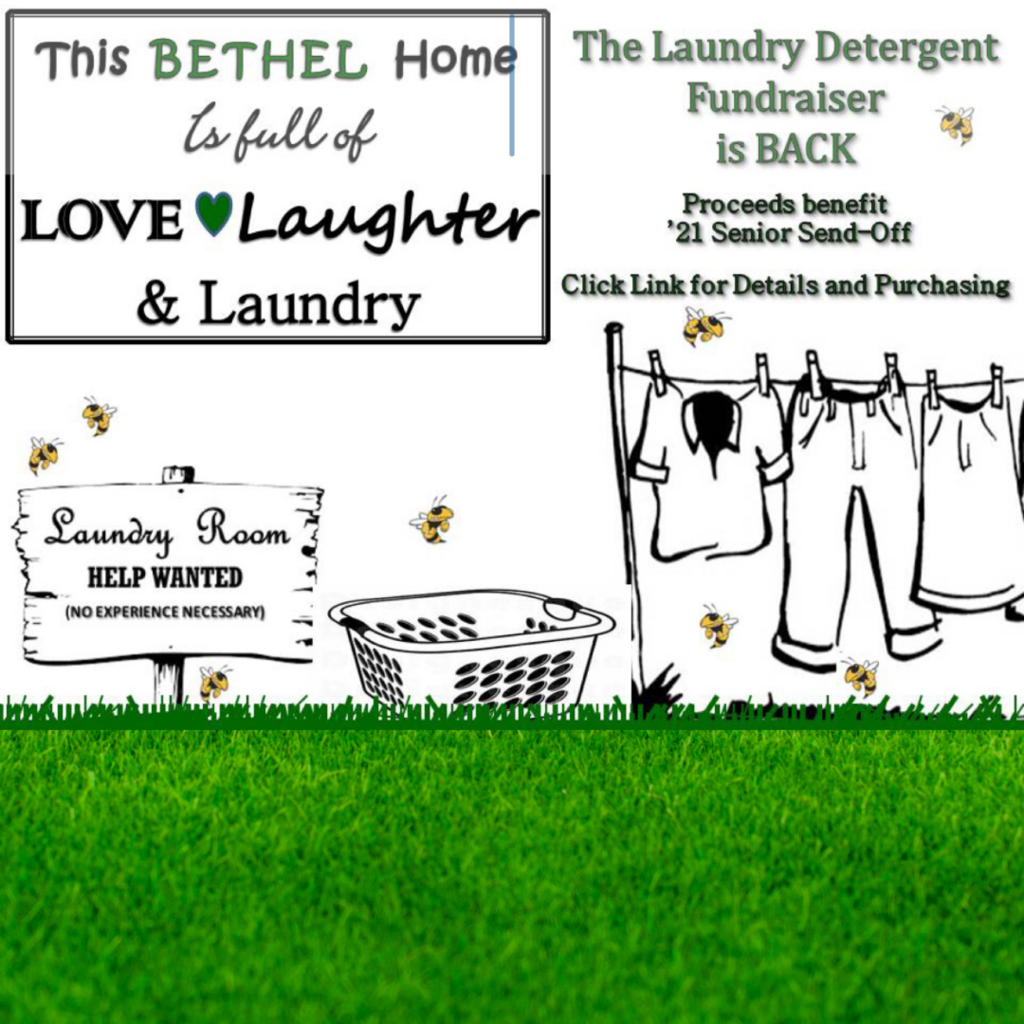 Principals' Weekly Updates - March 19th Editions Check out the updates and news from all three buildings in the March 19th editions: Bethel Elementary School -->
https://5il.co/qt3w
(Kindergarten Registration & More) Bethel Middle School -->
https://5il.co/qt3x
(Bethel Broadway Showcase & More) Bethel High School -->
https://5il.co/qt3y
(Graduation Updates & More)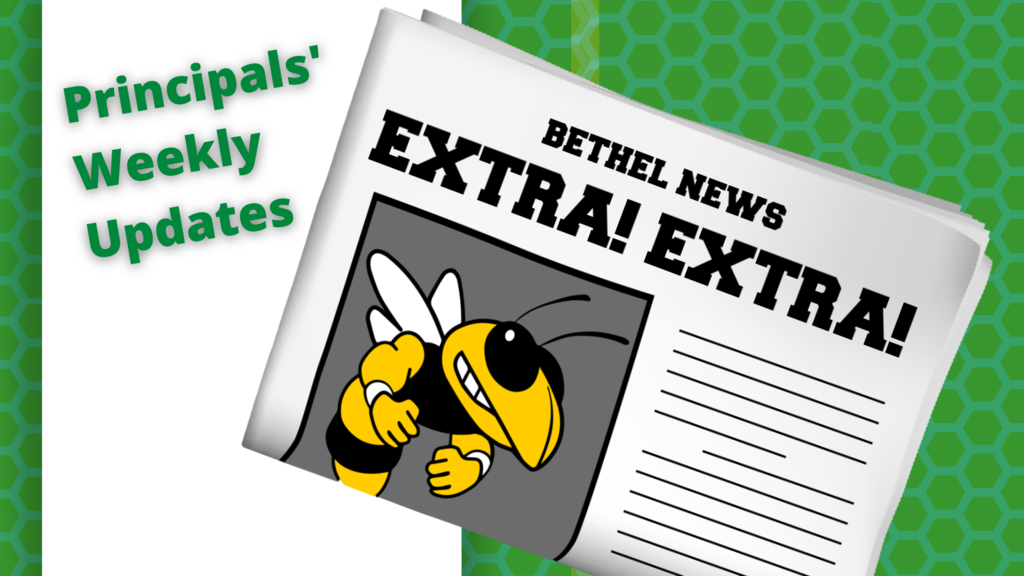 2 Hour Early Dismissal for the END of the 3rd Nine Weeks!!

Bethel Community Members have been invited to celebrate the life of 30 year BHS teacher, Mr. Shively on March 24, 2021. To maintain social guidelines they are asking that all attendees register. For more information, click here:
https://www.bethelk12.org/article/423610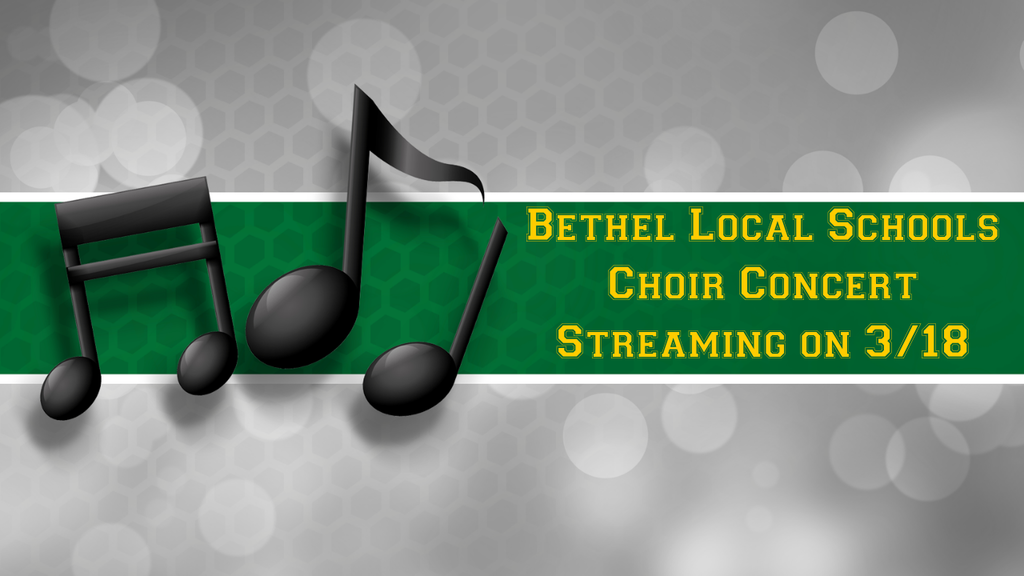 Grab your 2020-2021 High School yearbooks NOW. ⁠ ⁠ Purchase at school or online
www.jostens.com
DEADLINE: MARCH 31, 2021 Cost is $50 ⁠ ⁠ #BethelLegacy #OneBethel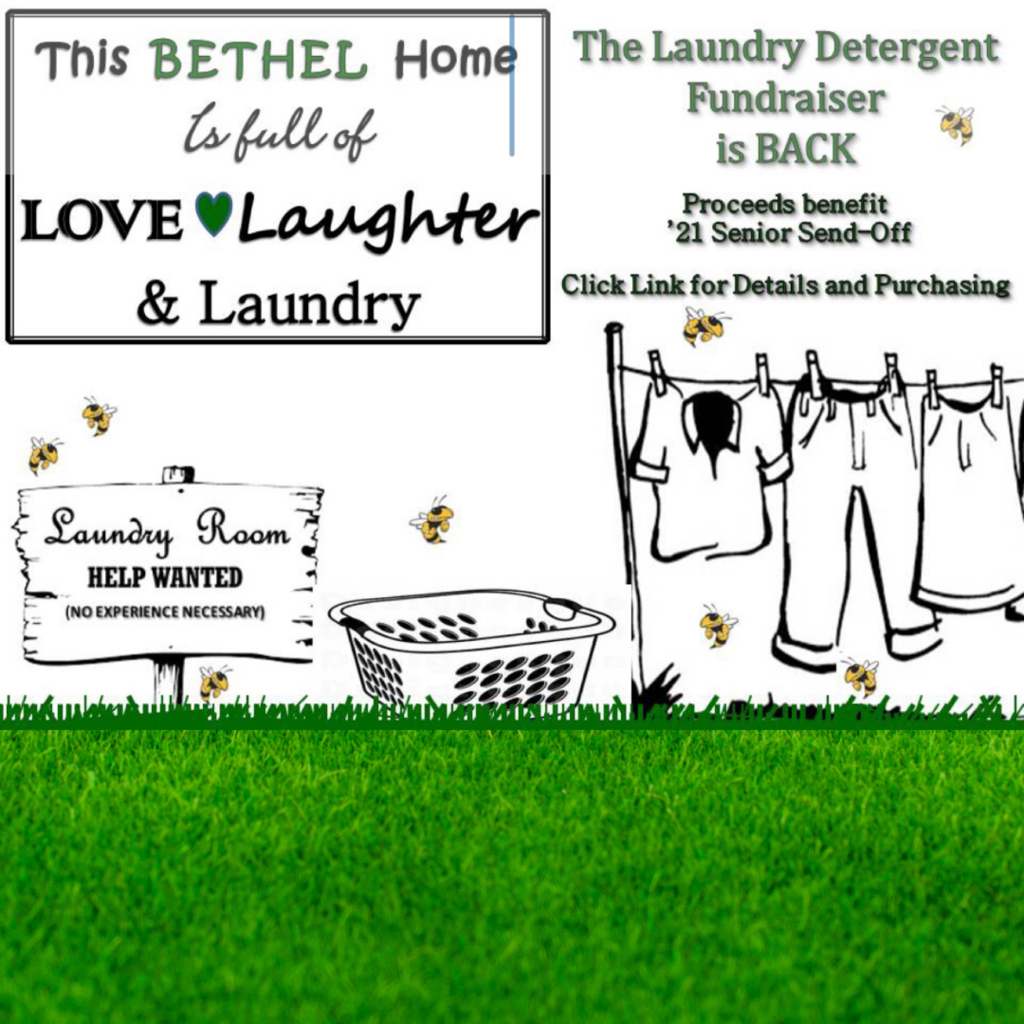 Bus #5 was in an accident at the corner of SR 201 and SR 40. All parties are safe. Students are being checked out for precautionary reasons and will be brought to school.


Bethel NHS Chipotle Fundraiser ENDS TONIGHT 4P-8P on Troy Pike. You must present the attached flyer (printed or digitally) to the cashier. Thank you for the support!! Like / Share / Tag a Friend #BethelLegacy #OneBethel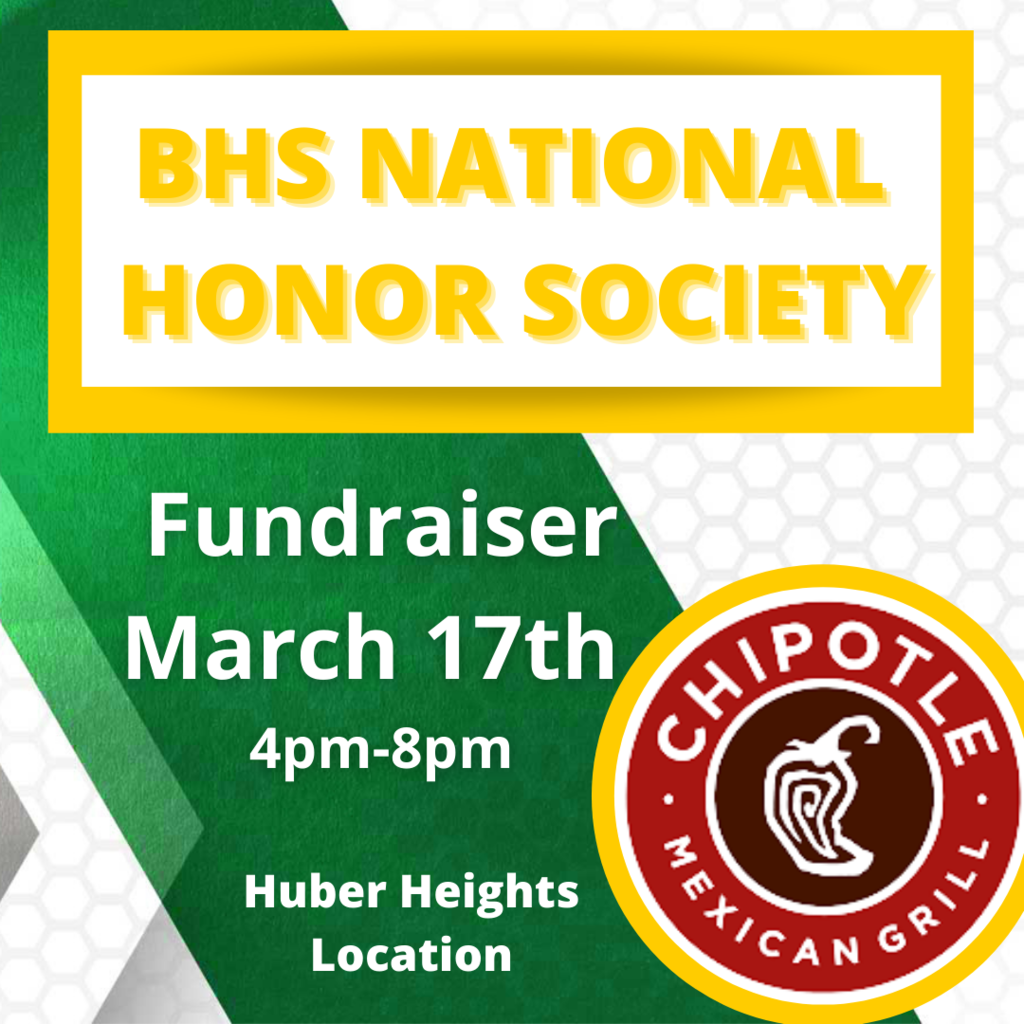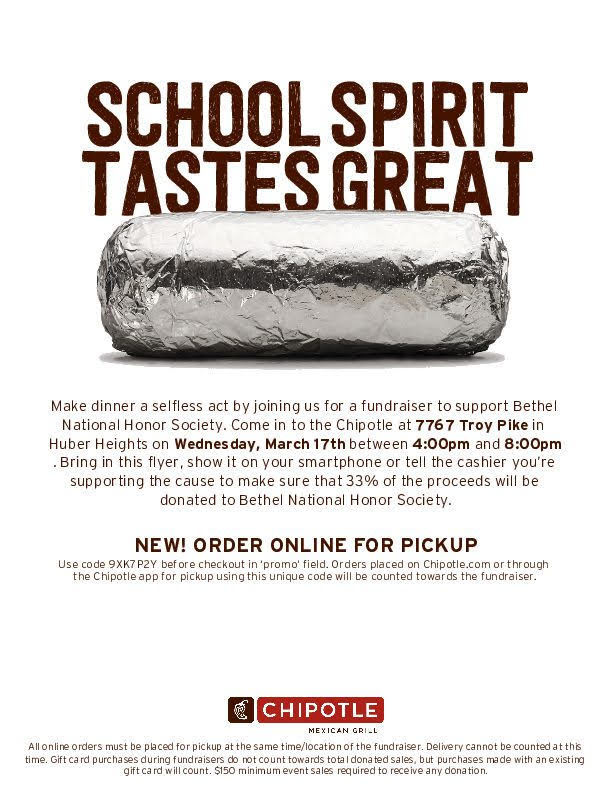 Bethel Local Schools will be on a 2-hour delay for Wednesday, March 17, 2021 due to fog.

TUNE IN TODAY @tedxyouthdayton IGTV to watch Lisa Sebastian discuss "When Stress Becomes Physical" It will be available for 24 hours. Great job Lisa on amazing accomplishment and we cannot wait to watch. #BethelLegacy #OneBethel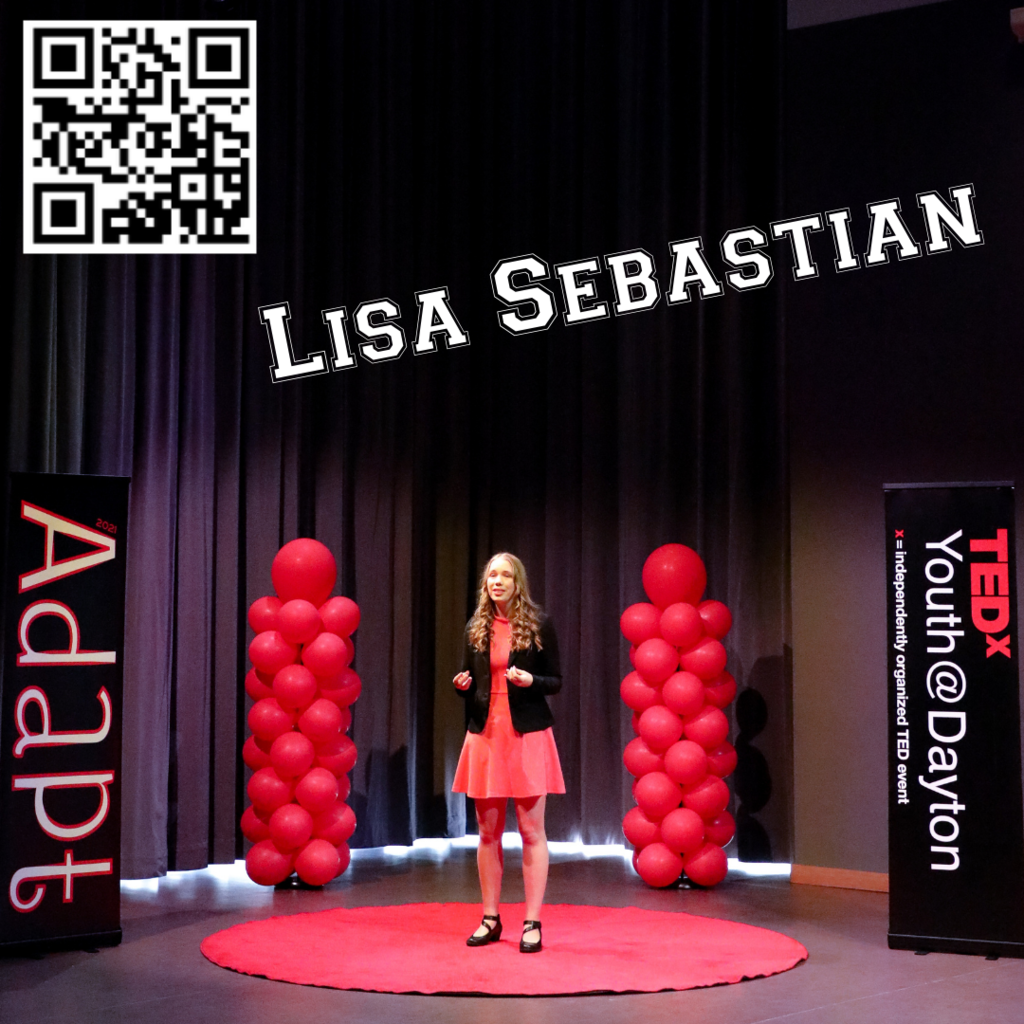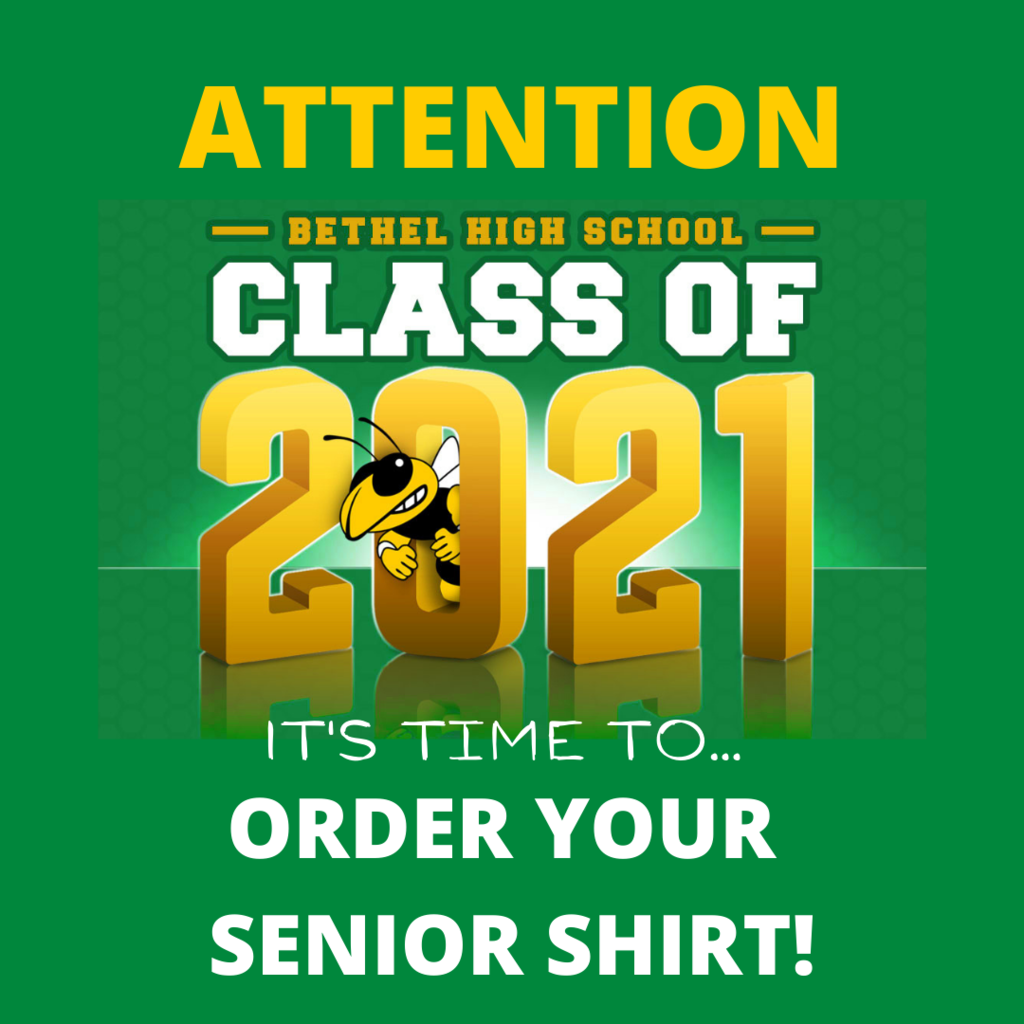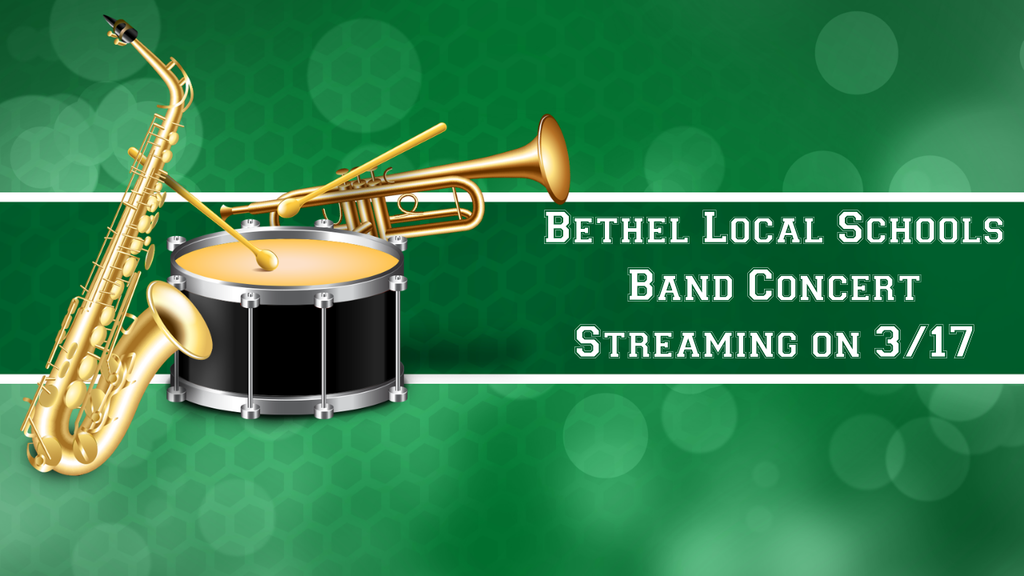 Grab your 2020-2021 High School yearbooks NOW. ⁠ ⁠ Purchase at school or online
www.jostens.com
DEADLINE: MARCH 31, 2021 Cost is $50 ⁠ ⁠ #BethelLegacy #OneBethel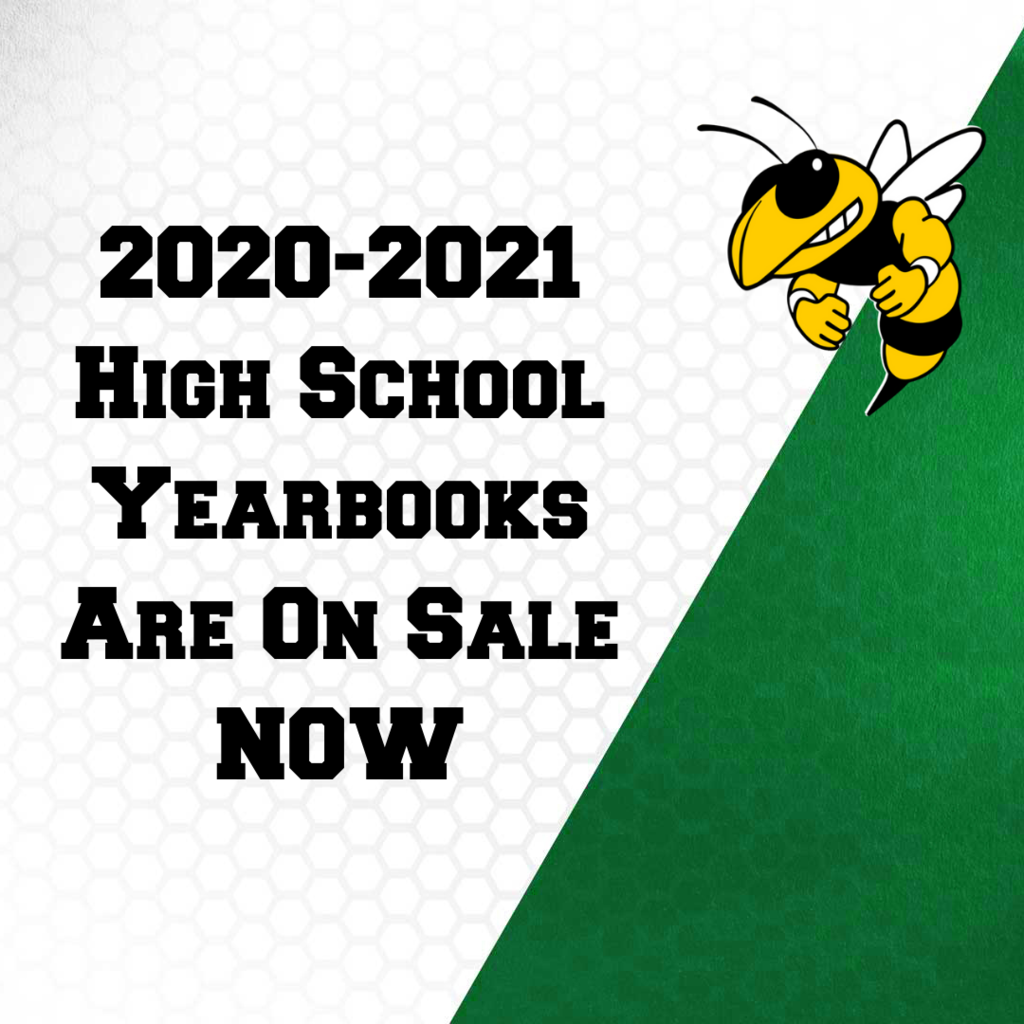 Congratulations Lisa Sebastian on your upcoming TedxYouth@Dayton Talk "When Stress Becomes Physical". Tune in TOMORROW @tedxyouthdayton IGTV to watch (starts at 7:30am), it will be available for 24 hours. Great job Lisa on amazing accomplishment and we cannot wait to watch. #BethelLegacy #OneBethel